Video: final day's action of the all-female Amazon Raid
Comments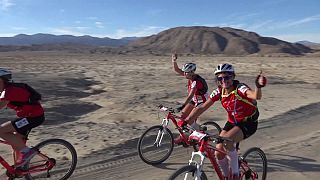 After a week of gruelling challenges including mountain biking, canoing and a foot race, the 15th edition of the 'Raid Amazones' came to a close this week.
The final day of the competition saw the 96 teams of two or three members undertake a 13.2 kilometre trek in the Joshua Tree National Park.
Here are some of the highlights from the week's action.