Founded in 1961, Hirbawi Textiles almost shut its doors until Kuwaiti activists launched a Facebook page and saved the business.
In a sleepy quarter of the outskirts of Hebron, in the Palestinian West Bank, the sounds of Hirbawi Textiles' looms resonate in a small hangar. It is a sound of Palestinian industry and one of perseverance, but if the company is doing well today, it wasn't always the case.
Nearly 20 years ago Hirbawi Textiles, the last Palestinian manufacturer of the iconic keffiyeh scarf, almost shut down its looms and closed its doors.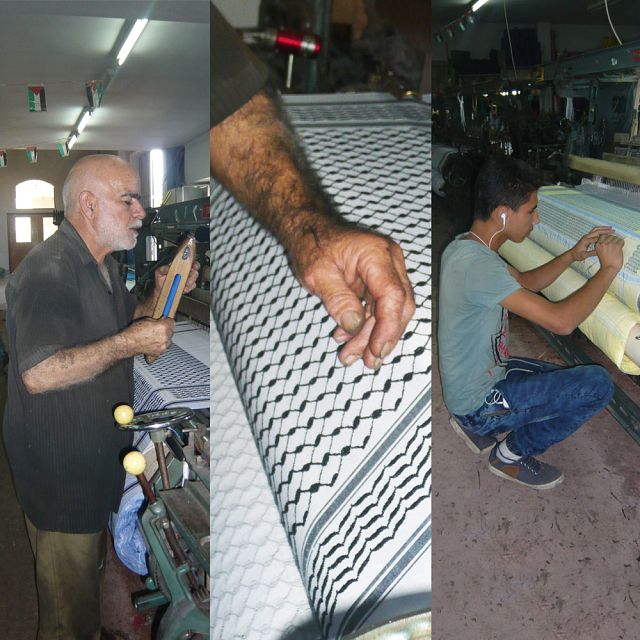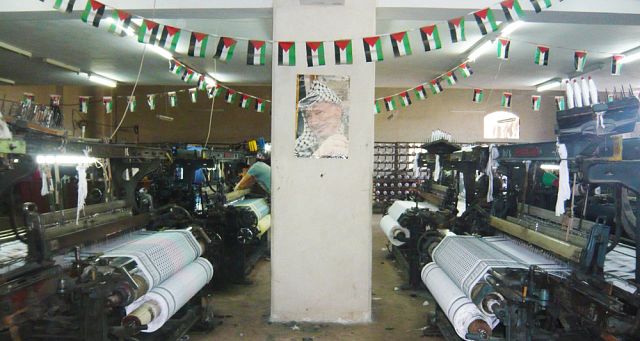 The company was founded in 1961 and specialised in hand-made keffiyeh scarfs. They were worn by Yasser Arafat and they became a world-wide symbol of Palestinian resistance and identity during the first Intifada.
But then in 1993 the Oslo Accord was signed between the-then Israeli Prime Minister Yitzhak Rabin and Arafat, the leader of the Palestinian Liberal Organization. It was hailed as the first step in establishing a lasting peace between Israel and the Palestinian Territories.
Oslo blues
The accord also opened the Palestinians' economy to global competition. Competition that wiped out other local manufacturers and almost ruined Hirbawi Textiles.
Chinese polyester imitations of keffiyeh scarves flooded the market. Cheaper to make, they undercut Hirbawi's business and brand.
Between 2004 and 2010 Hirbawi's production plummeted to ten percent of what the company had been used to making.
Of the company's 14 looms, eight were still functioning and as Western economies struggled following the financial crisis, the knock-on effect in the Palestinian Territories was particularly bad. This, after it had benefitted from decades of growth.
Hirbawi Textiles was close to folding.
Saved by Facebook
But then in 2011 a group of activists based in Kuwait who called themselves 'Young Professionals for Palestine,' launched a Facebook social media campaign designed to save the Hirbawi business and the authentic Palestinian-made keffiyeh.
Under the name 'The Last Keffiyeh' they took it upon themselves to boost the company's sales, work with interested customers to place orders and find wholesalers wanting to sell Hirbawi keffiyehs in their stores.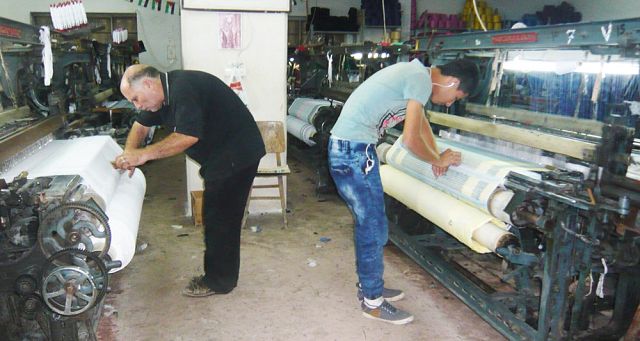 Slowly but surely business stabilised and international media attention around the company grew. Hirbawi Textiles realised they could leverage the quality of their keffiyehs to attract customers. Their manufacturing is artisanal and each is finished and detailed by hand by Palestinian women in their homes.
The boost in fortune has prompted the company to diversify its scarf designs beyond the traditional black or red and white designs. Today the company offers many colourful alternatives.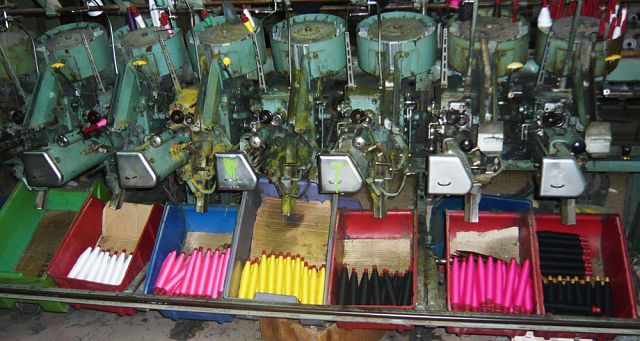 Currently they manufacture between 200 and 300 keffiyehs a day. Most of its production stays within the Palestinian Territories, but increasing international interest in the scarfs is prompting exports to the United States and France.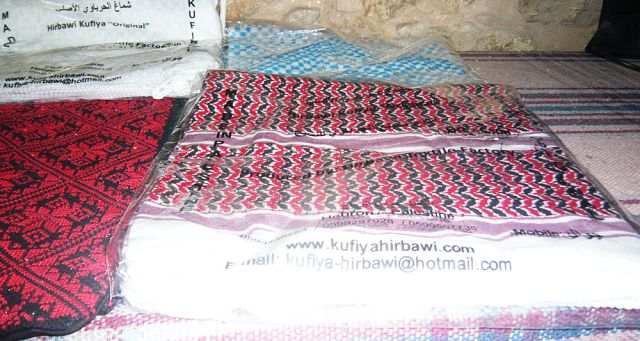 Hirbawi says if sales continue as they are, the company will be able to refurbish 70 percent of its obsolete looms within the next two years.