Trump lines up loyalists for posts in national security and law enforcement
Comments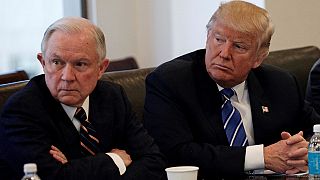 President-elect Donald Trump has made his picks to head up national security and law enforcement,
Senator Jeff Sessions will be taking the post of Attorney General. The choice is seen as a nod to a conservative loyalist whose hardline opinions on immigration often reflected Trump's own rhetoric.
Mike Pompeo came as a surprise pick to lead the CIA. The 52-year-old has also followed Trump's line of criticising the Iran nuclear deal. In a tweet on Thursday he said he looked forward to rolling back the deal with what he called the 'world's largest state sponsor of terrorism'.
Lieutenant General Mike Flynn has been chosen as national security advisor. Announcing his appointment, Trump said he was pleased to have Flynn by his side to help 'defeat Islamic terrorism'.