Russian economy minister is detained over bribery allegations
Comments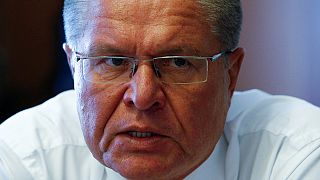 Russia's Economy Minister Alexei Ulyukayev has been detained over the equivalent of an alleged 1.8 million euro bribe ($2m).
Ulyukayev who is a relatively liberal pro-western politician is being held pending charges.
His detention is said to be in connection with a positive assessment given by his ministry which led to oil giant Rosneft acquiring a 50% stake into another company Bashneft.
Ulyukayev is the highest-ranking Russian official to be held since the 1991 coup attempt in the then USSR.
Rosneft, which is controlled by the Russian government, bought 50% of fellow state-run Bashneft for 330bn roubles ($5bn) in October. Its purchase was made at a premium to the market,
Russia's main anti-corruption body, the Investigative Committee, which reports directly to President Vladimir Putin, said charges would soon follow.
The minister could face a prison sentence of up to 15 years, if found guilty.