Why some women in France quit work at 16h34 on Monday
Comments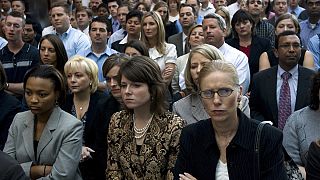 Women in France were called upon to quit work at 16.34 on Monday, November 7, to protest at pay inequality.
Latest figures from Eurostat show women are paid around 15 percent less than men in France.
After 16.34 on November 7, it is claimed, women will essentially be working for free until the end of the year.
The initiative was pushed by Les Glorieuses, a feminist publication.
It follows a similar move in Iceland, which saw women stop working at 14.38 on Monday, October 24. The gender pay gap is around 18 percent there.
The highest difference in the EU is in Estonia (around 28 percent), while the lowest is in Slovenia (approx 2-3 percent).
Tell us your view