Leila Slimani wins France's top literary Goncourt prize
Comments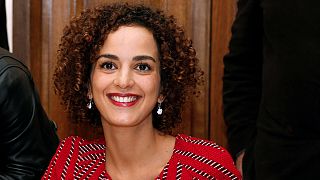 Leila Slimani, a French-Moroccan writer, has been awarded the top literary prize in France, the Prix Goncourt.
The 35-year-old won the prize for her second novel, "Chanson douce" – which has been roughly translated as "Sweet song".
The book – a thriller which has also been described as a comment on social misery – is based on the real story of two young children who are murdered by their nanny.