Moody's warns of credit rating risks over Brexit terms
Comments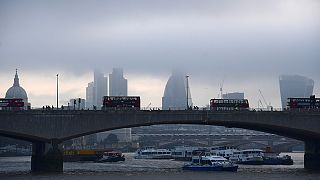 The ratings agency Moody's has said Britain's credit rating risks being downgraded again depending on the trade deal it negotiates with the European Union.
Moody's is warning the UK's growth prospects would be impacted by the so-called 'Hard Brexit' Prime Minister Theresa May has hinted at.
If she insists on controls on immigration in the negotiations then British companies could end up not having full access to the EU's single market.
The ratings agency's experts are concerned about growth and the increased cost for the government to borrow money.
"The UK's Aa1 sovereign rating would be downgraded if the UK's loss of access to the European Single Market following Brexit were to materially weaken medium-term growth and if the credibility of UK fiscal policy were to be undermined," Moody's said in a statement.
Moody's issues Brexit warning #Brexitpic.twitter.com/1vnwYV0Lv1

— Derek Gatopoulos (@dgatopoulos) November 2, 2016
They wrote that there could "a series of accords offering [Britain] access to the EU market for goods and more constrained access for services, in particular financial services".
But added that "is far from certain".
Moody's downgraded the outlook on the UK sovereign rating to negative from stable one day after the referendum in June.
Its AAA status was removed in 2013, when Moody's cited sluggish growth prospects and fiscal challenges.