Standard & Poor's strips UK of AAA credit rating
Comments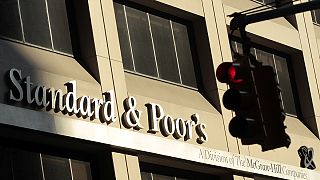 Britain's economic standing has suffered a further blow with the ratings agency Standard & Poor's stripping the UK of its last remaining AAA credit rating.
It was reduced to AA, and was the first time S&P had chopped an AAA-rated sovereign credit rating by two notches in one move.
S&P called the referendum outcome a seminal event that "will lead to a less predictable, stable, and effective policy framework in the UK".
It added the "outlook remains negative on continued uncertainty".
The added prospect of a new independence referendum in Scotland, which voted strongly to stay in the EU, threatens the constitutional and economic integrity of the United Kingdom, S&P warned.
Fitch Ratings also downgraded its ranking for Britain's creditworthiness by one notch from AA+ to AA and said more cuts could follow.
Fitch more than halved its growth forecast for Britain's economy in 2017 and 2018 to just 0.9 percent for both years, from 2.0 percent previously.
The other major ratings agency, Moody's, which took away Britain's AAA-rating in 2013 because of the country's high levels of debt and slow growth, said on Friday it could cut the rating further.
It is also reported to be planning to downgrade the credit rating outlook for major British banks to "negative".
The head of the UK central bank, Mark Carney, has warned that Brexit could inflict a fresh crisis on the UK's banking sector.