Actress Tippi Hedren describes how Hitchcock sexually assaulted her in new memoir
Comments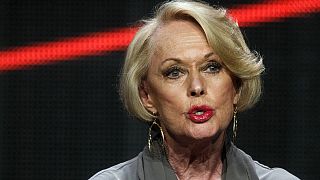 American actress Tippi Hedren has claimed that British director Alfred Hitchcock sexually assaulted and harassed her when they worked together in the 1960s.
In a new memoir, she describes in detail the incidents already alluded to in interviews years earlier.
It chronicles her rise from fashion model to movie star, when Hitchcock spotted her and cast her in The Birds. She says his obsession with her led to an assault in a limousine, "With no warning, he threw himself on top of me and tried to kiss me," she wrote. She said she pushed him off and left the vehicle.
In another incident on the set of Marnie she said he grabbed her and put his hands on her.
"It was sexual, it was perverse, and it was ugly, and I couldn't have been more shocked and more repulsed," she wrote.
When she turned down his advances, she said he threatened to ruin her career.
Addressing the past, she wrote, "it was the early 1960s. Sexual harassment and stalking were terms that didn't exist back then."