German police suspected of involvement in far right group
Comments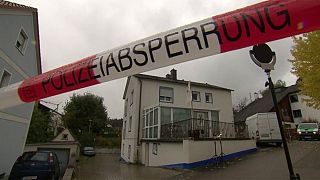 After the shooting dead of a police officer by a member of the far right Reichsburger group in Bavaria on Wednesday, the authorities have admitted that they're investigating whether four police officers are themselves Reichsburger members.
The police officer was killed and three other officers injured in a shootout in the Bavarian town of Georgensgmund.
Bavaria's interior minister said the authorities were taking the group very seriously.
"If there is any doubt about police officers' loyalty to the constitution of Bavaria and the Federal Republic of Germany these officials must leave the service," Joachim Herrmann said.
Irene Mihalic, a member of the Green party, believes the group was ignored by the authorities for too long.
"There were a lot of warnings in the past. We have had indications early that the movement is aggressive and partially armed. In addition the movement tried to achieve its goals with violence. Even the federal government confirmed that a month ago," she said.
There's thought to be a few hundred members of the group which refuses to accept the authority of the German government and believes that Germany's true borders are those it had before the Second World War.