School in the day, brothel at night ... Ugandan teachers fight trespassers
Comments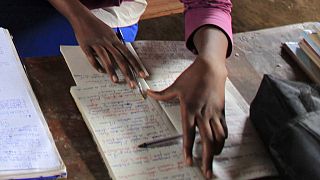 Two government primary schools in Uganda's Kisima island in the central part of the country has been invaded by residents who engage in sexual activity at night.
Uganda's Daily Monitor newspaper highlighted the plight of students and teachers of the Kisima Island Primary Schools I and II who spend classes hours to clean up the mess of the trespassers.
"You find used condoms on desks and the worst is that some pupils use these condoms as balloons," a teacher of the Kisima Island Primary School II, Goretti Nabwireshe told the paper.
She added that sometimes benches of classrooms are arranged as beds and school papers are used as sheets.
An upset head teacher of the Kisima Island Primary Schools I told the paper that the situation is affecting them and the children greatly.
"We do not have security here, so they come and use our classrooms … It affects us. Imagine your pupil picking a used condom in the morning," she said.
Primary education minister, Rosemary Seninde, promised to investigate the incident when her attention was drawn by the paper.
She assured that the education officials in the district will handle the issue.