Three Kansas men charged over alleged bomb plot targeting Somalis
Comments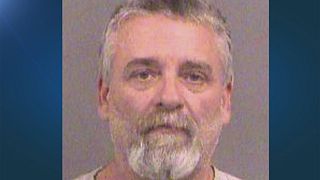 Three men in Kansas have been charged with plotting a bomb attack targeting local Somali immigrants.
The members of a militia group called the Crusaders, had allegedly planned a strike on an apartment complex in Garden City.
The building was home to 120 people, including Muslim immigrants from Somalia.
The trio are charged with one count of conspiring to use a weapon of mass destruction, and apparently planned to carry out the attack the day after the presidential election next month.
"It's alleged the defendants conducted surveillance to size up potential targets. They stockpiled firearms, ammunition and explosive components. They even prepared a manifesto describing their beliefs to be published after the bombing," explained Tom Beall, Acting US Attorney, District of Kansas.
The charges were based on a eight month-long investigation conducted by the FBI. If convicted they face a maximum sentence of life in prison.