Russian Olympic chief Zhukov to step down
Comments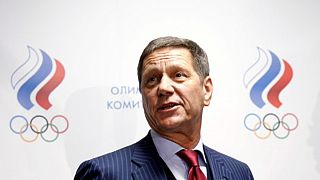 Alexander Zhukov is stepping down as head of Russia's Olympic Committee.
President Vladimir Putin said Zhukov had told him he wanted to leave the role so he could concentrate on his other job as first deputy speaker in the lower house of parliament.
"This is without doubt the right thing, we support it completely," Putin told a meeting of sports officials attended by Zhukov on Tuesday, adding that he "has done a lot for sport and, I hope, will do more still".
The departure of Zhukov will be the biggest change at the top of Russian sport since a doping scandal led to the country's track-and-field athletes being excluded from the Rio Games.