TUIFly scraps Friday flights as staff massively call in sick
Comments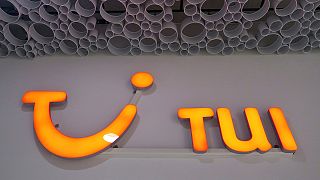 German airline TUIfly has cancelled nearly all of its flights planned for Friday, after scores of crew members went on sick leave all at once.
Some German media are calling the action a wildcat strike, amid plans for a partial merger of the carrier with Air Berlin.
TUIfly said around 9,000 passengers will be affected, and it expects more flight cancellations over the next few days.
Workers are apparently concerned that the merger, in a holding led by Air Berlin's biggest shareholder Etihad, could mean both job and pay cuts.
Further consolidation in the airline business as details emerge of a partial merger between Air Berlin and TUIfly https://t.co/HXOdenqaK6

— Handelsblatt Global (@HandelsblattGE) October 4, 2016