Air France condemns 'sabotage attempts' reports
Comments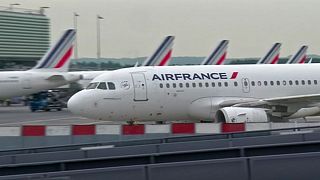 Air France has condemned media reports that it has suffered a string of sabotage attempts on its planes by radicalised ground staff.
In a statement the airliner described the claims published in the Le Carnard Enchaine as completely false and unfounded rumours.
On Wednesday the investigative and satirical weekly reported that French Intelligence had raised the alarm following a series of incidents involving Air France passenger jets at Paris' Charles de Gaulle airport.
That included an apparent attempt to cut the communication between the cockpit and the engines on several planes.
According to the paper around 40 planes were also daubed with ''Alahu akbar'' or ''God is great''on the fuel flap, which resulted in one pilot refusing to take off.