Teenage shooter wounds three at South Carolina school
Comments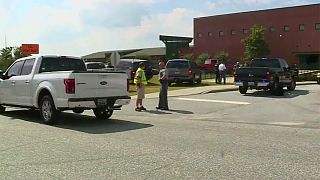 Two children and a teacher have been wounded in a shooting at an elementary school in Anderson County, South Carolina. The condition of the children is non-life-threatening, officials say.
US Police confirmed a teenager opened fire on the victims before being taken into custody.
Other students from the school were relocated to a nearby church and all children are now said to be safe.