A favour for a friend led to Big Sam's fall from grace
Comments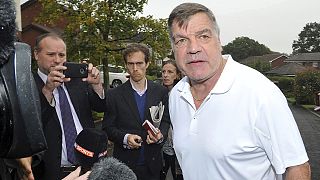 Sam Allardyce spoke to the media for the first time since his resignation as head coach England on Tuesday evening.
Allardyce, 61, was forced to resign after he was caught up in a newspaper sting.
He was caught on video explaining to undercover reporters posing as Far East businessmen how to get around rules banning transfers involving third-party ownership whilst also negotiating a deal for an advisory role worth 400 000 pounds.
Allardyce broke his silence on the matter on Wednesday outside his house in Bolton and explained he was simply ''trying to do a friend a favour''. The friend in question was Scott McGarvey, one of the agents that reportedly set up the meeting in the hope of landing a job himself.
He told reporters: "(I think) on reflection it was a silly thing to do. Just to let everybody know, I helped out someone I've known for 30 years and unfortunately it was an error of judgement on my behalf. I've paid the consequences [……..]. The agreement was done very amicably with the FA. I apologised to those and all concerned in the unfortunate situation I put myself in. I have a confidentiality agreement. I took the time to talk to you on this matter. I can't answer any more questions just now. I'm going to go away and reflect on it."
Allardyce leaves his job as his country's shortest-serving manager – he held the position for 67 days and oversaw just one game in charge.
Gareth Southgate has been appointed interim manager for the next four international games. The next is on October 8 when England take on Malta in a World Cup qualifier.