Trump vows to recognise Jerusalem as Israeli capital
Comments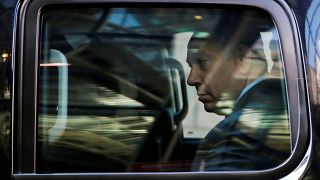 Republican presidential nominee Donald Trump will recognise Jerusalem as Israel's capital if he's elected. The promise was made during a meeting with Israeli Prime Minister Benjamin Netanyahu. It marks a potential dramatic shift in US policy with it being a highly contentious issue between Israel and the Palestinians.
Readout of my meeting with Israeli Prime Minister Benjamin Netanyahu:https://t.co/VHuyE65hgipic.twitter.com/6KDPrQxSED

— Donald J. Trump (@realDonaldTrump) September 25, 2016
Palestinians want East Jerusalem, captured by Israel in a 1967 war, as capital of the state they aim to establish alongside Israel in the West Bank and Gaza Strip.
Democrat presidential candidate Hillary Clinton also met the Israeli premier where she reportedly stressed that "a strong and secure Israel is vital to the United States because of shared strategic interests and common values.
With latest opinion polls showing Clinton's lead has narrowed to only 2 percentage points over her rival, the focus is now on the first of three televised presidential debates. An estimated 100 million viewers are expected to tune in for Monday nights face-off in New York.