French president vows to dismantle Calais 'Jungle' camp 'by end of year'
Comments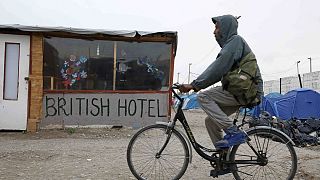 The French president has met with local politicians and officials in Calais to ease concerns about the town's so-called Jungle migrant camp.
Katie Hopkins' documentary might change your mind about refugees – and Katie https://t.co/sPDfXRzfNS

—

LBC

(@LBC) September 17, 2016
Earlier on Monday (September 26) Francois Hollande promised to close the camp where between seven and ten-thousand people live, many in squalid conditions in ramshackle huts.
"If we want to ensure human dignity, solidarity and protection, we must dismantle the camp of Calais because it's in accordance with the principles of the Republic, because it's in everybody's interest," Hollande said.
''I also want to reiterate my determination to see the British authorities play their part in the humanitarian effort which France has been doing here and will continue to do,'' added Hollande.
France has 'no plans' for 1,000 unaccompanied children in Calais refugee camp which it will bulldoze https://t.co/Un6Rg1Ztqkpic.twitter.com/NAWin1oLde

— Mina (@mina_ysf) September 26, 2016
The Calais camp sprung up as migrants hoping to reach Britain were stopped at the border.
The French government has plans to disperse the migrants into centres across France from where they will be able to apply for asylum.
Britain, that critiqued Trump's wall as 'insane' – builds a wall at Calais to keep Muslims out https://t.co/oatCcao7Ug

—

JOE

(@joe_nuzz) September 25, 2016