Arcan Cetin, 20, arrested after fatal Burlington shopping mall shooting
Comments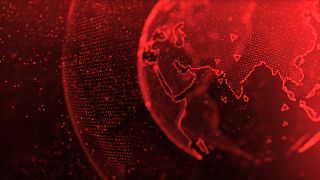 A suspect has been apprehended and taken into custody following the fatal shooting of five people at a shopping mall in Burlington, Washington state, on Friday evening (September 23).
Washington state police say 20-year-old Arcan Cetin was arrested in Oak Harbor, some 46 kilometres from the site of the rampage.
Gunman captured tonight by authorities, Details forthcoming, Press Conference tonight at 1800 Continental Pl. Time TBA

— WA State Patrol (@wastatepatrol) September 25, 2016
#cascademallshooter is in custody. More details coming.

— WA State Patrol (@wastatepatrol) September 25, 2016
A manhunt had been underway since the rampage at the Cascade Mall, with the suspect initially being described as a male, aged between 20 and 25, who was wearing a black t-shirt.
A surveillance camera image was released in which the suspected gunman appeared to be carrying a rifle.
September 24, 2016
Police said they believed he acted alone. No motive for the attack was given and there was no indication of a link to any previous violent incident.