Four medical workers killed in Syria airstrike
Comments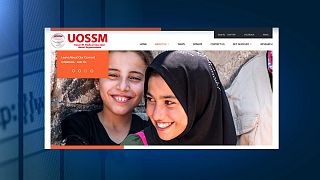 Four medical workers from the Union of Medical Care and Relief Organizations were killed overnight by an airstrike in Syria.
The Paris-based NGO employs Syrian workers who have returned to their home country to give aid and assistance.
Their medical centre was hit in small village of Khan Touman, just south of Aleppo.
The village may be small, but it is in an area of strategic importance- on the road between Aleppo and the capital Damascus
It is unclear who is responsible for this latest airstrike, but the area was taken by rebel forces in May of this year.
The British-based Syrian Observatory for Human rights say Jaish al-Fatah millitants also died in the attack.