'ISIL trio' from Syria arrested in Germany
Comments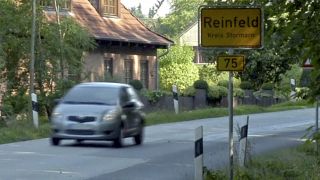 The German government said three young Syrian men arrested in the north of Germany were members of so-called Islamic State (ISIL).
More than 200 police officers were involved in Tuesday's operation after a month-long investigation.
ARD television said they were held after raids at refugee housing in towns north of Hamburg.
German authorities searched the flats of the three suspects but did not reveal what they might have found.
ISIL targeting 'entire West'
Germany's interior minister Thomas de Maiziere said investigations show a link with the Paris attacks of November 2015, according to the federal crime office (BKA).
"We are investigating whether there are links to more people and terror cells," said De Maiziere. "It shows that the Islamic State is not only targeting France or Germany or Italy or Belgium and Great Britain but the entire West."
Prosecutors suspect the three men were sent to Germany in November 2015 "either to carry out a mission that they had been informed about, or to wait for further instructions."
The trio travelled through Turkey and Greece, the preferred route for migrants travelling to Europe last year.