Portman premieres 'Jackie' at Venice Film Festival
Comments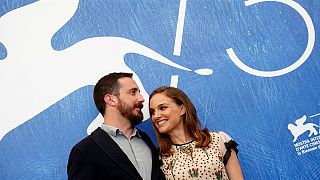 There's very little that's not been said, read or written about the Kennedy's but director Pablo Larrain's Jackie aims to tell a different tale.
Natalie Portman stars as the First Lady in a story about her life in and after the White House. Written by Noah Oppenheim the movie portrays Kennedy during her time before and after the assassination of her husband President John F Kennedy in 1963.
Jackie is one of 20 films showing in competition at this year's Venice Film Festival, where it premiered on Wednesday night.
The winner of the Golden Lion will be announced on Saturday 10 September.