New migrant centres in Paris announced
Comments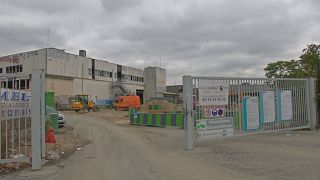 Paris will house almost 1000 migrants in two separate camps in the north of the city at an estimated cost of € 6.5 million. The move comes amid growing pressure on the government to dismantle the migrant camp in Calais known as 'the jungle'. On Monday a group of farmers, lorry drivers and business owners blocked the motorway approaching Calais in protest. Locals blame inhabitants of the camp for an increase in crime and an ailing economy in the area.
Truck drivers block roads in protest against Calais 'Jungle' https://t.co/yVrL0gqoiqpic.twitter.com/wp8yXNDXxO

— Ruptly (@Ruptly) September 5, 2016
Acting in humanity
The Mayor of Paris, Anne Hidalgo announced: "This centre for refugees is a first in Europe, because we are in the heart of a dense city, the heart of Paris. We are taking action with a clear mind and without any naivety, but we're acting with humanity and that is our job"
"We can't exclude half of humanity from political decision-making."
Anne Hidalgo, Mayor of Paris pic.twitter.com/wYwyFPyAQf

— Voces Vitales AR (@VocesVitalesAr) September 1, 2016
Living in the streets
The conditions for migrants in Calais and elsewhere are often shocking with little or no facilities available to them. Some expected more help from France including Sudanese refugee, Mutwakil Ali who said: "When I'm come from Italy, in my mind, I think there is some camp, and some good things like that, some camp, and good place for sleeping, and clean water, clean life, like that, and clean toilets. But there is nothing. We're doing anything in the street."
UK urged to accept 400 children as food shortages hit Calais Jungle camp https://t.co/OHJ26FZXwA

— RT UK (@RTUKnews) September 2, 2016
Although France has been less affected by the migrant crisis than neighbouring Germany, the numbers are growing. Many migrants come to France hoping for a way to reach Britain. Earlier this month campaigners urged the to accept 400 children from Calais as they are suffering food shortages.