G20 ends with pledge on trade and promise to fight protectionism
Comments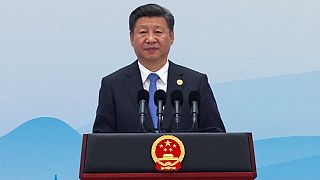 The balance sheet from the latest G20 meeting, President Barack Obama's last, appears to be a thin one.
Few areas of agreement emerged with major differences remaining over Syria, and there was little in the way of solid proposals to tackle the growing challenges to globalisation and free trade.
For China the meeting has been a great chance to capture the world's centre stage.
"We agreed to improve G20 trade and investment mechanisms, endorse the G20 strategy for global trade growth and move towards inclusive and coordinated global value chains. We support the multilateral trading regime and oppose protectionism, so as to release the potential of global business cooperation and reverse the decline of global trade growth," said Chinese President Xi Jinping.
Environmental protection was one area in which America and China decided to take a joint step forward by ratifying the Paris agreement to limit emissions, but a Donald Trump victory in November in the presidential election would be bad news for Beijing, as the Republican candidate would likely take a much harder line on most issues with China.