World's biggest polluter China ratifies Paris climate change deal
Comments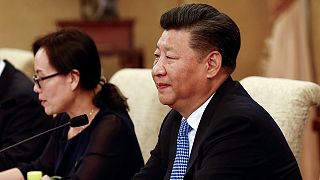 China has ratified the Paris climate change agreement, boosting efforts to bring the deal into force by the end of the year.
The announcement comes as leaders from the world's 20 biggest economies, the G20, prepare to meet for a two-day summit in the Chinese city of Hangzhou.
China is responsible for about 25 percent of global carbon emissions, making it the world's biggest polluter. The US is in second place, on around 15 percent.
Later on Saturday, Presidents Xi Jinping and Barack Obama are both expected to make a joint statement on climate change ahead of the G20. It is widely anticipated that will see the US also make a formal commitment to ratify the historic Paris accord.
The Paris pact was sealed last December and seeks to stop average temperatures rising no further than 2 degrees Celsius compared to pre-industrial levels. To come into force it needs to be ratified by 55 countries, which between them produce 55 percent of global emissions.