Gabon's opposition leader declares himself president after disputed election
Comments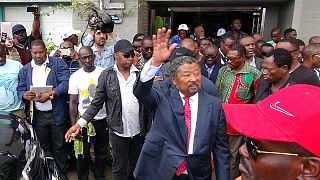 Gabonese opposition candidate Jean Ping declared himself president on Friday (September 2), after a disputed election that triggered two days of post-election riots against President Ali Bongo.
Violence erupted across the central African country on Wednesday following the announcement of a slim victory for Bongo, who was first elected in 2009 after the death of his father Omar, Gabon's president for 42 years.
But Ping says the poll on Saturday was a sham.
"I am the president," Ping told a news conference after being freed from his headquarters, which had earlier been surrounded by Gabonese security forces.
"The whole world knows who is the president of the republic: it's me, Jean Ping," he said. "Our country is moving toward chaos … Peace can only occur if the truth of the ballot box is restored and respected."
Five people died in the ensuing unrest, Bongo's spokesman Alain-Claude Bilie By Nze said on Friday, and up to 1,100 arrests had been made by Thursday, according to Gabon's interior minister.
Ping is a lifelong insider to Gabonese politics who fathered two children with Omar Bongo's daughter, Pascaline, but later fell out with Ali Bongo and resigned from his party in 2014.
Reuters