Dead or alive: confusion over Uzbek President Islam Karimov's condition
Comments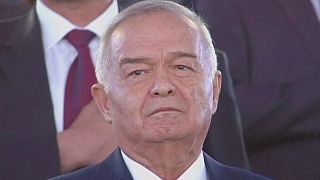 While diplomatic sources have indicated that Uzbekistan's longstanding president, Islam Karimov has died, Uzbek officials are yet to confirm the news.
On Friday morning a news anchor, reading from a statement by cabinet ministers on Uzbek television, announced that the leader's health had "sharply deteriorated" since suffering a stroke last week.
The statement said nothing of Karimov's death.
Turkey were quick to offer condolences to the Uzbek people, however, with Prime Minister Binali Yildirim announcing in a meeting in Ankara that the leader had indeed passed away.
The delay to announce has been suggested as a possible indication of a power struggle between potential successors to the president.
Karimov's regime
Karimov, who had been in power for 25 years, is Uzbekistan's first and only President since the office was established to replace the position of Chairman of the Supreme Soviet of the Uzbek SSR.
He repeatedly extended his term in office, and won three consecutive elections which many consider to have been rigged.
While the people of Uzbekistan would not dare to criticize Karimov, the international community has often condemned the regime.
Craig Murray, the British Ambassador to Uzbekistan from 2002 to 2004 described widespread torture, murder, corruption and kidnapping, as well as the alleged execution of two suspected terrorists… by boiling them alive.