Pop star Chris Brown arrested on assault with a deadly weapon
Comments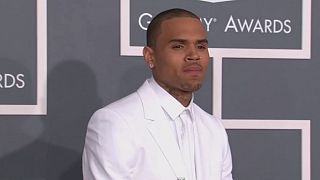 US singer Chris Brown has been arrested on suspicion of assault with a deadly weapon after a woman told police he had threatened her with a gun.
During an emergency call the woman said Brown had pointed the weapon at her face.
Police were called to his house in Los Angeles' San Fernando Valley and after a standoff he was arrested.
Grammy-winning Brown has previously had several high-profile run-ins with the law, most notably for the 2009 assault of then-girlfriend, pop star Rhianna. For that he received five years probation and ordered to take domestic-violence classes.