Iran and Venezuela cooperate to boost oil prices
Comments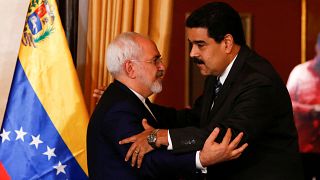 Venezuela's president said he expects new measures to stabalise oil markets and strengthen OPEC to be announced soon.
Nicolas Maduro was meeting with Iran's foreign minister and said the two nations agreed to cooperate to boost oil prices.
"We continue to build common ground and a new consensus on stabilising oil markets, strengthening industries, strengthening OPEC, to strengthen the closeness and alliance with the production countries of OPEC," said Maduro in a televised address.
Since the price of crude collapsed two years ago, Venezuela has wanted to rally support amongst oil exporters to boost prices by limiting production.
But major oil producer Saudi Arabia has showed little interest in cutting output.