Battle for Sirte: fight for city enters final phase
Comments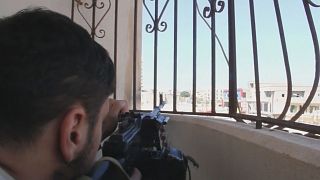 In Libya, militia groups aligned to the UN-brokered unity government are preparing for what they hope will be the final push to oust ISIL from Sirte.
Backed by US air strikes, brigades, mainly from Misrata, say they are close to recapturing the city.
After a three month long battle, ISIL fighters are now said to be pinned down in two districts.
"This residential area has been liberated, and now all that is left for the Islamic State fighters are residential areas no. 1 and no. 3…… And now we are making continuous progress, and the countdown to the decisive battle has begun," Omar Al-Hisnawi, a fighter loyal to Libya's unity government said.
But the fight to regain control of Sirte from so-called Islamic State has not been without cost. It is reckoned hundreds of fighters loyal to the unity government have been killed and around 2,500 wounded in the battle.
ISIL captured and made Sirte its stronghold in Libya last year, setting up a proto-state modeled on its practices in Iraq and Syria.
The birthplace of former leader Muammar Gaddafi, losing the city would widely be seen as a major blow for the group, though it is unlikely to spell the end of ISIL's presence in the country.