Fears grow for those trapped as the death toll from the Italy quake rises to 250
Comments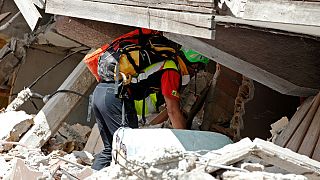 Rescue workers are picking through what remains of Pescara del Tronto, a hamlet badly hit in Wednesday's devastating earthquake (August 24).
Some 17 hours after the magnitude 6.2 quake struck Italy, a 10-year-old girl was pulled alive from the rubble – a tale of hope amid news the death toll had risen to at least 247.
In Amatrice alone, at least 190 people perished.
Search efforts are ongoing, as Immacolata Postiglione, a spokeswoman for the Civil Protection Agency, outlined.
"Going into detail, around 1,000 men and women from our police forces are involved," she told the press. "And 1,060 firefighters are represented here by Mr Bruno Frattasi, the 'Prefetto' (national head of firefighters). We need to mention that we also have 400 people from the armed forces," Postiglione said.
As time ticks on, fears grow for those still missing. There are no official figures for the number of people trapped – the local population swells with tourists in the summer, making it difficult to determine who was in the area at the time of the quake.
5 Corso Umberto I, Amatrice, Italy
121 Corso Umberto I, Amatrice, Italy