Earth-like planet on our cosmic doorstep
Comments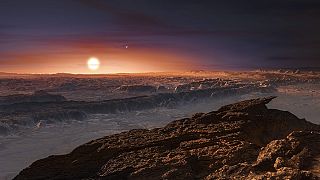 Just 40 trillion kilometres away – not so far in astronomical terms – a potentially habitable planet has been found by scientists.
Proxima b – the nearest planet outside our solar system – was detected with the help of telescopes from the European Southern Observatory.
"This one is special because it's a rocky planet, like the Earth, and it is actually in the habitable zones, so water is fluid – which means that at least we know that there might be a process that generates life, as it did on our own Earth," explained ESO Director General Tim de Zeeuw.
"And if that is prevalent throughout the Milky Way then of course the question comes, 'is there maybe life somewhere else in the universe, on another planet?' And it could well be the discovery of all time."
A small, rocky planet candidate orbiting Proxima Centauri has been discovered https://t.co/X1Rp4N5Ouypic.twitter.com/fVT7vFfXZc

— nature (@nature) 24 août 2016
The research, published in this week's issue of the journal Nature, is potentially a major step in the quest to find out if life exists elsewhere in the universe. The truth is out there!