Production resumes at Volkswagen plants as parts suppliers dispute is settled
Comments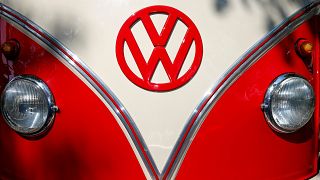 Volkswagen and two of its parts suppliers have resolved a contract dispute that halted production of Golf and Passat models.
The settlement followed more than 20 hours of negotiations that went on to the early hours of Tuesday morning. No details have been made public.
The suppliers had wanted compensation after VW cancelled contract which they said had caused them losses of tens of millions of euros.
VW confirmed there will be fresh deliveries of seat and gearbox parts with production resuming under the company's 'just in time' system.
Agreement: Suppliers start delivering to Volkswagen again. Restart of production at the affected locations is being prepared.

— Volkswagen News (@vwpress_en) August 23, 2016
The dispute led to short time working for about 28,000 workers at six of the carmaker's 10 German plants.
It was a rare example of a small company taking on a much bigger one and apparently winning. The parts are supplied by subsidiaries of a Bosnian firm, Prevent Group.
Some see struggle b/w #Prevent & #Volkswagen as start of a suppliers #Revolt against carmakers cost-cutting regimes https://t.co/fHE2xgBQ9E

— Handelsblatt Global (@HandelsblattGE) August 23, 2016
The dispute came at a bad time for VW as it tries to recover from a scandal over faking diesel engine emissions figures.
However the disruption limiting Golf output could prove to be a positive for VW. The carmaker had already cancelled Golf production shifts on October 4-7 and December 19-22 due to falling demand.