Volkswagen profits pulled down again by emissions rigging scandal
Comments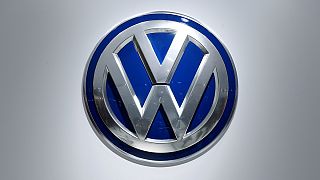 Volkswagen has suffered a 12 percent drop in quarterly profit at its main passenger car division.
That was a big improvement on the three month period before that, but shows the challenges it still faces to overcome a scandal from the rigging of monitoring of toxic emissions by its diesel engines.
The brand, Volkswagen's largest by revenues, saw profits plunge 86 percent in the first quarter.
The company said operating profit at the VW brand fell to 808 million euros in the period from April to June, down from 914 million a year earlier, as expenses related to the emissions scandal and lower sales outweighed cost cutting.
Europe's largest carmaker, which is under pressure to make bigger cost savings, is struggling to rebuild its reputation and cover billions in costs from the scandal.
VW is forecasting revenues this year will be down by as much as five percent amid weak demand in South America and Russia as well as volatile currency exchange rates.