Greece: Turkish coup suspect soldiers 'fear for their lives' if sent home
Comments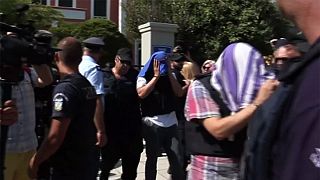 Eight Turkish soldiers who fled to Greece after last month's failed military coup in their homeland, say they fear execution if they are sent back.
Asylum hearings are continuing for the servicemen whose extradition is being sought by President Recep Tayyip Erdogan's administration which has branded them 'traitors'.
"They are in great fear for their lives, both for the torture they could be subjected to and because they believe Erdogan will re-introduce the death penalty and parliament will pass it into law as soon as the eight are returned to Turkey," explained the mens' lawyer Stavroula Tomara.
The soldiers flew a military helicopter to northern Greece a day after the coup attempt unfolded but deny any involvement in it. Arrested for entering Greece illegally, they are now seeking political asylum in the country.
As part of a broader purge, Turkey has detained thousands of soldiers including half its generals since the failed coup in which more than 200 people, including civilians, were killed.