Italian soprano Daniela Dessi dies suddenly
Comments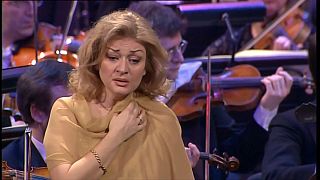 Renowned Italian soprano Daniela Dessi has died aged 59. She had been suffering from colon cancer, for which she had only begun receiving treatment last month.
Described by some as the greatest soprano of the last 20 years, she worked with the greatest conductors, conquered La Scala and New York's Metropolitan, and established a strong catalogue of fine recordings.
Her facebook page broke the news to her fans only last month, where she promised she would be back on stage in October.
In Berlin one night in April 2001 her friend Giuseppe Sinopoli collapsed and died in the orchestra pit. Now premature death has also claimed Dessi, and the world of opera is in shock.