IAAF president Coe lauds athletics competition at Rio Olympics, accepts issues
Comments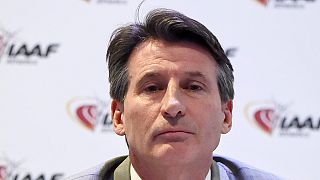 President of the International Association of Athletics Federations (IAAF) Sebastian Coe lauded the track and field programme at the Rio Olympics on Saturday, claiming his sport was "alive and incredibly strong".
Coe accepted there had been issues at the Games including poor crowds and scheduling problems, but speaking at a final news conference, insisted increased website traffic was an indication into the sustained popularity of athletics.
"This was a remarkable week," Coe told reporters ahead of the last full day of competition. "Before tonight, we have had three world records, 10 area records, nine Olympic records and 93 national records.
"Athletics here has enthralled and entertained. Our sport is alive and incredibly strong," he said.
The small crowds in the 60,000-capacity Olympic stadium, with seats barely a quarter full at the morning sessions and many still empty hours later for the evening sessions, were disappointing, Coe said.
High ticket and stadium concession prices seemed to have deterred a local audience with little prior exposure to athletics and few home competitors to support, especially when coupled with irregular scheduling to accommodate television broadcasting preferences.
"We have to be realistic about numbers – there have been sessions where I would have liked to have seen more people," Coe said.
"But we have had good crowds and in the digital space, it's gone through the roof. That shows a real passion.
"We want to see full stadiums but it hasn't affected the way people have absorbed the event and having some of those finals in the morning has gone down well in Europe."
Coe, who had before the Games said he was looking forward to the athletics events in Rio, said being in the Olympic stadium on Friday to watch Jamaica's Usain Bolt secure the 'triple-triple' was a memory that would stay with him for a long time.
He added he been speaking with Bolt for the last three years about how he could continue to contribute to the sport following his planned retirement after next year's IAAF world championships, where he plans to run only the 100 metres.
"I'm very keen for him to carve out some space to help us to develop the sport and not just in an ambassadorial role," Coe said.
The IAAF president was also asked about the extraordinary world records of Ethiopian Almaz Ayana in the 10,000 meters and South African Wayde van Niekerk in the 400 metres – marks which had generated some debate about the prevalence of former dopers at the Rio Olympics.
"There have always been questions, and I know that from my own experience and from athletes I've trained with," concluded Coe, himself a world record holder in the 800 meters for 16 years.