Al Shabab suicide bombers kill at least 20 in Puntland, Somalia
Comments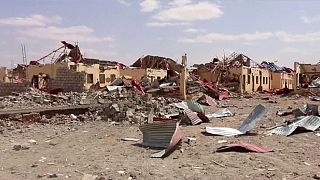 Somalia's al Shabaab militant group has claimed responsibility for twin suicide bombs in the country's Puntland region.
More than 20 people were killed on Sunday when the bombers detonated the explosions at a market and government building in the semi-autonomous territory.
People living in the town of Galkayo said they heard two loud blasts in quick succession followed by heavy gunfire. Witnesses said the first was a truck bomb, followed by a car bomb.
Experts and officials say Al Shabaab has become more active in Puntland since moving more forces there.
An African Union force and the Somali National Army had pushed the group out of strongholds further north.
Al Shabab controlled Mogadishu for several years before it was driven out by African Union forces.