Bolt bows out of Olympics with final gold as Jamaica win 4X100m relay
Comments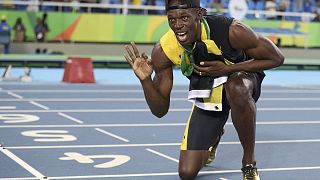 Jamaicans in Rio, and there are lots of them, went bananas last night as Usain Bolt led their men's 4X100 metres sprint team to victory again at the Olympics, for the third games in a row stealing the Gold from under America's nose.
It gave Bolt his ninth Gold sprinting medal, equalling the track and field record.
"Usain is the greatest of all time. He's put Jamaica on the map. There is nobody…the only person that I can remember being this influential is maybe Bob Marley for Jamaica, and we are so proud of them," said Paul Fuller, visiting from Spanish Town.
"Of course we had to win. I'm very proud of each of them and Usain, but I'm very disappointed he won't continue running," said Ginette Schroetter, from St. Elizabeth.
So the Bolt era may be over but such is the strength in depth of Jamaican athletics that the fans can reasonably expect many more success to come. This party is just getting started, so Jamaica's sprint rivals, beware.