Thailand: 15 arrests following recent bombings
Comments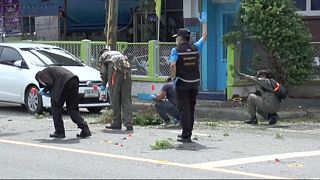 Thailand's military government has announced that 15 people are being detained a week after a series of bombings in the south of the country.
A spokesman for the military junta currently in power said that 17 people had been arrested, of whom two have since been released. He gave no further details of those detained or the charges they may face.
On August 11 and 12, a wave of 11 bombs exploded across southern Thailand, in areas popular with tourists. Four people died in the attacks and 10 foreign tourists were injured. No group has claimed responsibility for the bombings, while officials have accused "local saboteurs" rather than international terrorists.
Since the army took power in a coup in May 2014, the military can detain suspected criminals for up to seven days without access to a lawyer, before passing cases to the police.