Poles remember Battle of Warsaw victory over Red Army
Comments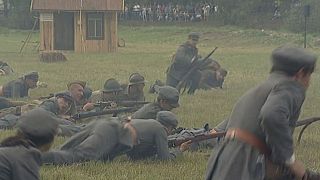 On the 96th anniversary of the Battle of Warsaw, Poles donned 1920s military uniform to re-enact a key moment from their past.
Also, known as the Miracle at the Vistula, the Poles led by Józef Piłsudski defeated the advancing Red Army on August 15 in 1920.
The event is celebrated as part of Army Day, and is considered a great victory for Poland over Russia.