Fidel Castro makes rare public appearance for 90th birthday gala
Comments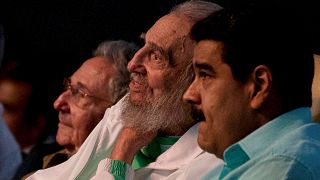 A frail Fidel Castro made a rare public appearance on Saturday, as guest of honour at a gala marking his 90th birthday.
His successor as Cuban leader, brother Raul and Venezuelan President Nicolas Maduro were among well-wishers at the Karl Marx theatre in Havana.
The crowd chanted 'Fidel' as an all-singing, all-dancing show celebrated the life of the revolutionary icon, seen for the first time in public since April.
And the big birthday party for the former leader, at the helm of Communist-ruled Cuba until illness forced him to step aside in 2006, was broadcast on state television.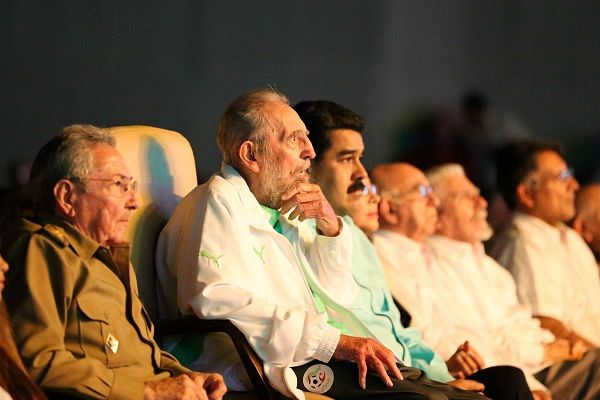 Photo: Miraflores Palace/Handout via REUTERS
"Despite his age, 90 years old, he seems okay," said Cuban woman Haydee Mendez, interviewed on the streets of the capital.
"With his Reflections, the way he is, his measured way, his charisma…he is really admirable."
"Well, I think he represents something important because, after all, he resisted, he supported our people, he guided us down a good path and on a global level he kept us at the very top," added fellow Cuban citizen Alesney Chacon.
In an opinion piece carried in state-run media, Fidel Castro thanked the people, reminisced about his youth and, true to form, blasted Barack Obama, this time for the US president's failure to apologise for the world's first atomic bombing, during his visit to the Japanese city of Hiroshima in May.