Afghan-Pakistan ISIL leader killed in US drone strike
Comments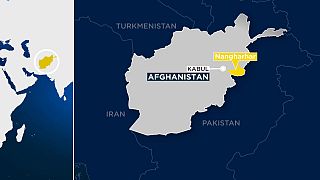 ISIL's leader in Afghanistan and Pakistan has been killed in a US drone strike.
The Pentagon says Hafiz Saeed Khan died on July 26 in Nangharhar province in Afghanistan in an air strike during joint operations by US and Afghan special forces.
His death strikes a blow to ISIL's efforts to expand from its heartlands in Syria and Iraq into the region, where it has been challenging long-established fellow jihadist movements there, the Taliban and al Qaeda.
ISIS leader killed in drone strike, Pentagon confirms https://t.co/04GzM17flh

— TIME.com (@TIME) 12 août 2016
Khan's death also marks the second US killing of a prominent militant in the region within months. In May, a US drone killed Afghan Taliban leader Mullah Akhtar Mansour in a strike in Pakistan.
Khan has been reported dead before. Last year, Afghan intelligence agents claimed he had been killed, but the report was never confirmed.