Biles achieves new levels of greatness
Comments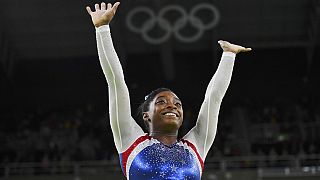 Simone Biles, one of the undoubted stars of these Olympics, has won the all-round Gymnastics Gold medal for America, with teammate Aly Raisman taking silver.
Biles is the first woman in 20 years to win back-to-back world and Olympic all round titles, and drew gasps from the crowd as her routines just got better and better, ending up two full points ahead of her nearest rival in an event normally decided by tenths of points.
Russia's Aliya Mustafina took bronze, and like the rest of the field knew she was in the presence of greatness that could not be denied.