Planes land safely after double Brussels Airport bomb alerts
Comments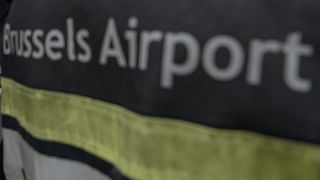 Two planes have reportedly landed safely at Brussels Airport in Belgium after bomb alerts were reported on board while they were circling to land.
Belgium's public broadcaster VRT says federal prosecutors took the threats seriously.
Local media now say the situation is "normal" and nothing has been found on either aircraft.
32 people died in March in three coordinated suicide bomb attacks at Brussels Airport and on the city's metro system.
More than 300 were injured.
The attacks were claimed by ISIL.