At least 3 soldiers killed in Turkey's southeast Sirnak province
Comments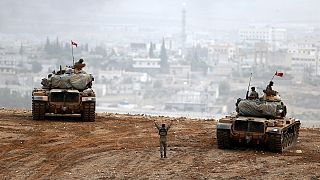 Turkish security sources said three soldiers have been killed and ten others wounded in the country's southeastern Uludere district, reports Reuters news agency.
Fighters from the Kurdistan Workers Party (PKK) are reported to have opened fire with rockets and long-range weapons from across the border with Iraq.
The southeast has been rocked by violence since a ceasefire between the Turkish government and the outlawed PKK collapsed last year.
Residential areas in Cizre and other towns have been destroyed in operations carried out by Turkish forces.