Iran hangs nuclear scientist over US 'treason'
Comments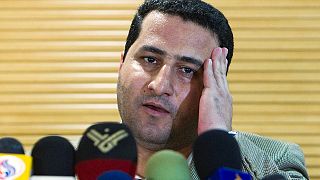 Iran has executed a nuclear scientist accused of providing the US with information about the country's nuclear programme.
Tehran confirmed on Sunday that Shahram Amiri was hanged. He was 39.
He disappeared in Saudi Arabia in 2009 and resurfaced a year later in the US, where he claimed to have been abducted by the CIA. He later returned to Iran, where he was detained, tried and convicted.
The Iranian judiciary spokesman said: "This person, who had access to the country's secret and classified information, was linked to our hostile and number one enemy, America – the Great Satan. He provided the enemy with vital and secret information about the country."
Relations with the US have improved since a deal last year for Iran to curb its nuclear programme… But leaders in Tehran still say Americans should NOT be trusted.