South Sudan agrees to deployment of international protection force
Comments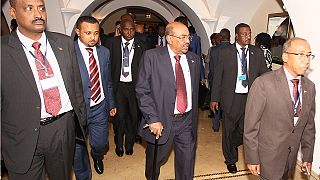 South Sudan's embattled government has agreed to allow an international protection force to be deployed in the country, after a United Nations mission failed to prevent violence.
Last month (July, 2016) clashes between forces loyal to President Salva Kiir and former Vice President Riek Machar threatened to push South Sudan back into civil war.
Kiir had previously dismissed the notion of such a force, which was a key demand of his former second-in-command.
The decision was taken in Ethiopia, at a summit meeting of the Intergovernmental Authority on Development (Igad), a week after the president again removed Machar as first vice president.
No timeframe has been given for deploying the force.
The UN Mission in South Sudan estimated tens of thousands of people were displaced as a result of the clashes in July. 272 people were killed in the fighting.