Paris cleans-up makeshift memorial for terror victims
Comments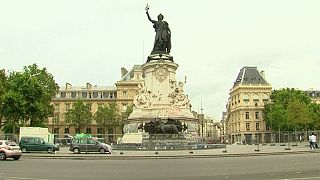 Authorities in Paris have begun a clean-up operation at the Place de la Republique which became a people's shrine amid the spate of terror attacks that have spilled so much blood on French soil.
It is like desecrating a cemetery

Paris resident
For many in the city, the sight of the makeshift memorial being restored to its former glory is deeply emotional.
It marks the end of an era for a gathering point where Parisians and visitors found solace in the most desperate of times.
"I think it is sad," said Paris resident, Bernard.
"It is like desecrating a cemetery. The names of several of my friends were up there on the list of victims of the many attacks. All that has gone now, they are forgotten."
"On the one hand, I think it is very good that it gets back, to some extent, to what it was before," said Christine from Geneva.
"But on the other hand, it is what everyone has experienced here, everything they witnessed."
#FRANCE Clean up begins on terror landmark place de la Republique in Paris photo by Thomas Samson pic.twitter.com/LzNsWvEBl7

— AFP Photo Department (@AFPphoto) 2 août 2016
The latest phase is about removing graffiti from the statue of Marianne, a figure representing the French Republic. Remaining objects like toys, candles and flowers were taken away on Monday.
"We have collected everything, kept everything in our archives in Paris City Hall," said Bruno Julliard, the Deputy Mayor of Paris.
"We photographed what couldn't be collected. We thought the time had come to give back to this statue its aesthetic appearance which makes it very beautiful."
Marianne has been the silent witness to an outpouring of grief.
From Charlie Hebdo to the Bataclan and beyond – the fear is that France has not finished yet with terror or with tears.
Paris starts work to clean up 'terror memorial' at Place de la République https://t.co/nDXnAen4WXpic.twitter.com/ISV91ddBlE

— The Connexion (@ConnexionFrance) 2 août 2016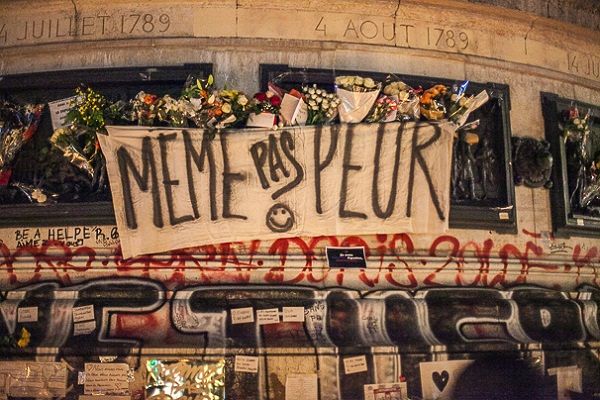 Photo: Natalia Liubchenkova /euronews